About
My name is Franck Martin, professional coach and consultant with many years of professional experience. My professional journey led me to develop, manage and inspire individuals and teams, mainly from different cultures. I managed complex situations directly impacting the organization and its business. During the last 25 years I held several senior management roles, serving in global organizations & various industries, living in several countries.
My skillset: Coaching, complex negotiations, supply chain and strategic procurement, key account management & sales, people development & training.
I am passionate about inspiring & facilitating individuals and businesses to reach meaningful and important objectives, as well as supporting them to overcome their challenges.
Click to find out more about my journey
In 1996 starting in sales and product management, I moved into global supply chain and strategic procurement in 2001 in various senior roles. I lived and made business in various countries and became trilingual. This led me to manage and lead teams from various sizes and cultures out of different areas in the world.
In 2015 in my former company I experimented a cultural journey that polished my approach to people and their motivation to perform at work as well as their happiness in their private life. I went in parallel on a personal journey towards what I would like to do next. In 2019 I started lecturing in an international business school in various fields of expertise. In 2020 I followed several specialization courses to certify as a professional coach. In parallel I haw specialized in moderation techniques and how collective intelligence can help achieve more as well as supporting individuals to love what they do. One of my most recent experimentation was about using playful methods and how they can foster people cooperation, creativity and finally co-development.
Today, as an expert dealing with emotional, meaningful, relational and strategic topics, I help my clients on their specific and actual challenges by acting as a coach, a moderator, a consultant or a mentor depending on their needs.
My value propositions:
-> individual or team coaching
-> business consulting
-> mentoring of manager(s)
-> design & facilitation of seminars
-> training & lecturing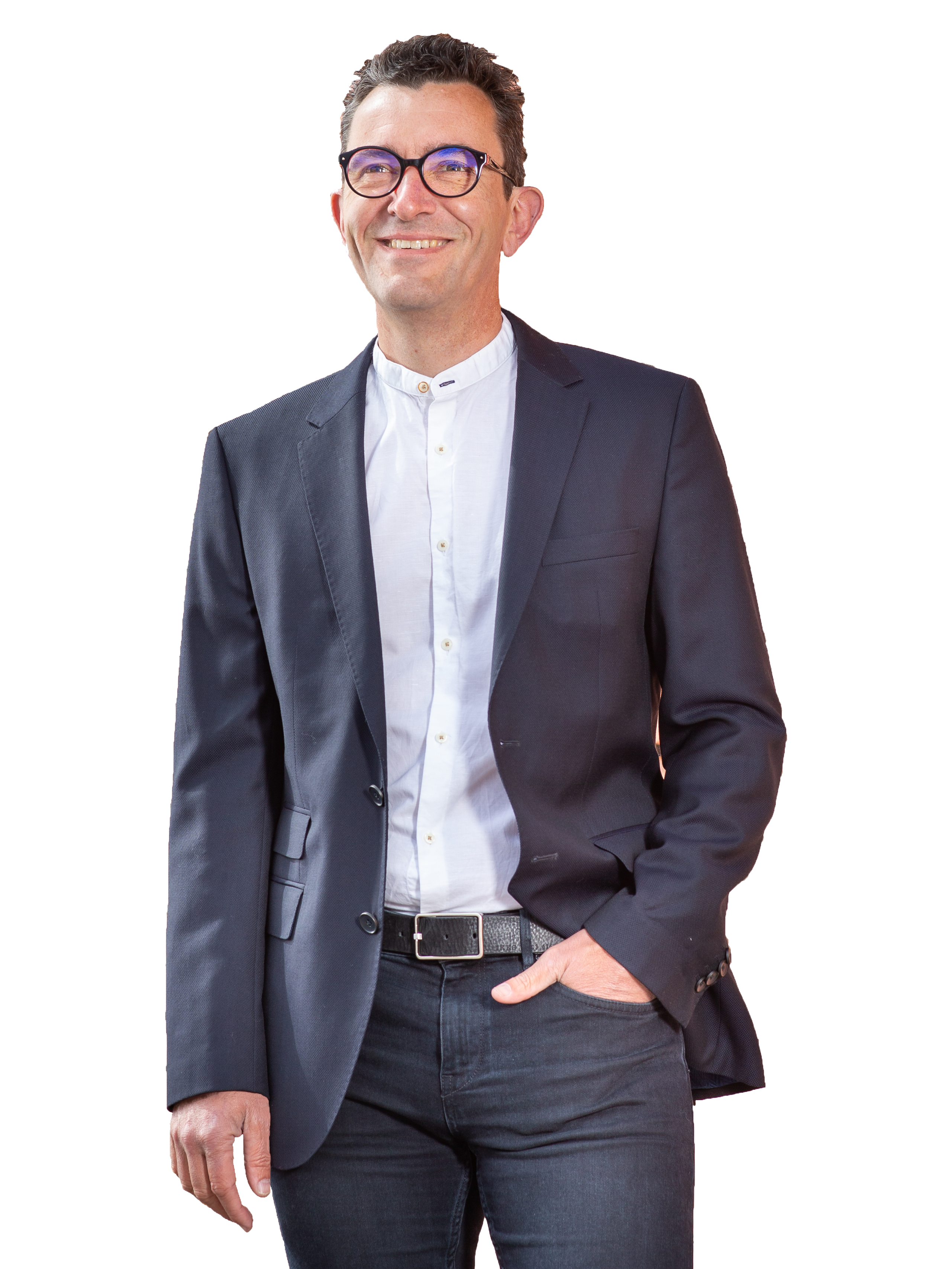 References
Marion V. – Business start up – France
My coaching with Franck was highly efficient: Franck hit the right topic and allowed me to clarify my situation, to ask myself the right questions … and I was able to take my decisions naturally. .. sometimes a little is enough, just someone who supports us to let emerge what is already there! Thanks Franck
Marjorie D. – Interim Labor leading company – France
I wanted to give a new orientation to my career and I asked Franck to coach me. During the process I appreciated his thorough questioning style which helped me to realize all the available resources I already had to reach my goal. From our first interaction he established an atmosphere of confidence and positively valued my progresses. In a nutshell: he is a catalyst for success!
Morgan S. – Pharmaceutical Company – Switzerland
Franck's coaching style, supporting and guiding the discussion, while giving me full ownership of the process, enabled targeted and action-oriented career development work. His exercises and intuitive insights clarified my thoughts, giving me the space and ability to progress in my understanding. A great experience!
Cécile K. – Pedagogical Director – Business School – France
ESC3F Business School started its journey with Franck Martin at his side. This is a fantastic opportunity for our school to benefit from his professional and coaching experience. This multi-disciplinary approach is definitely adding a lot of value for our students and team.
Annie Z. – Project Leader Pharma industry – Switzerland
Franck helped me land back on my feet and showed me what really matters in life!
My coaching journey with Franck was totally different than initially thought: I thought we'd work out ways for me to ask for what I needed – but this then progressed into an exploration on what did I actually need and how to open myself up to get it!